/

/

/

Fuel control system
Fuel control system and monitoring of transport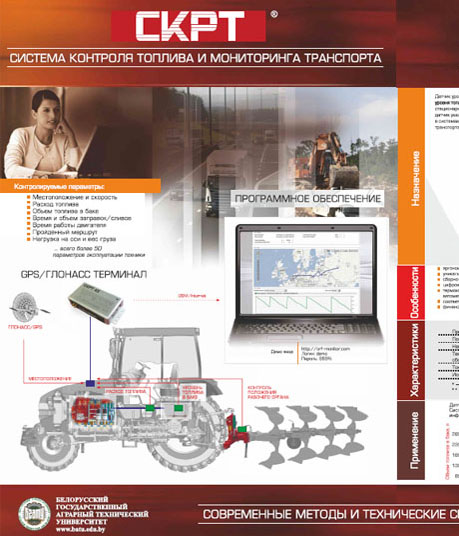 Fuel control parameters of transport monitoring systems:
Position and velocity;
Fuel consumption;
The volume of fuel in the tank;
The time and refills / sinks;
The engine is running;
Route taken;
Axle load and weight.
IMC Network fuel control more than 50 parameters of operation of equipment.
Fuel control system DUT-E
Fuel control sensor DUT-E, as fuel control system is designed to measure the level of fuel in the tanks of any mobile machinery and stationary tanks. DUT-E is used as a staff gauge fuel level indicator, and also as an additional control systems in fuel consumption and vehicle monitoring.
The control system of fuel DFM
Fuel control senzors are designed to measure fuel consumption and operating time of any mobile and stationary machines with diesel engine: cars, tractors, locomotives, diesel generators, boilers and burners.
DFM flow meters are used to determine the actual fuel consumption Fuel consumption control system and monitoring system of transport.
Differential fuel level senzor DFM is used in vehicle monitoring, mounted on tractor machinery with modern diesel engines EURO (TIER) 3/4/5. When installing the fuel control sensor does not change the engine fuel supply circuit.