/

/

/

Review of the fuel sensor DUT-E
Review of the fuel sensor DUT-E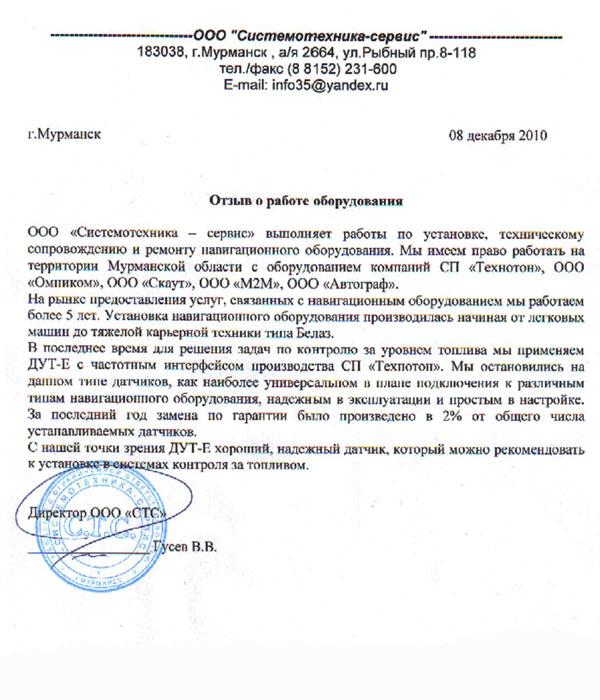 LLC "Systems Engineering - Service" of the fuel sensor DUT-E
LLC "Systems Engineering - Service" performs the installation, technical support and repair of navigation equipment, including fuel sensor DUT-E. We have the right to work in the Murmansk region with equipment companies JV "Technoton", LLC "Omnicom", LLC "Scout", "M2M", LLC "Autograph".
In the market of services related to navigation equipment we work whiter than 5 years. Installation of navigational equipment was made to start from passenger cars to heavy mining equipment type Belaz.
Recently, to meet the challenges of monitoring the level of toil seam we use fuel flow sensor DUT-E frequency interface production joint venture "Technoton." We stayed at this mud sensors as the most versatile in terms of connecting to different types of navigation equipment, robust and simple to set up. Over the past year replacement warranty was made in 2% of the total number of installed sensors.
From our point of view sensor monitoring fuel level senzor DUT-E. a good, reliable sensor that can be recommended to install freii ctemah fuel control.